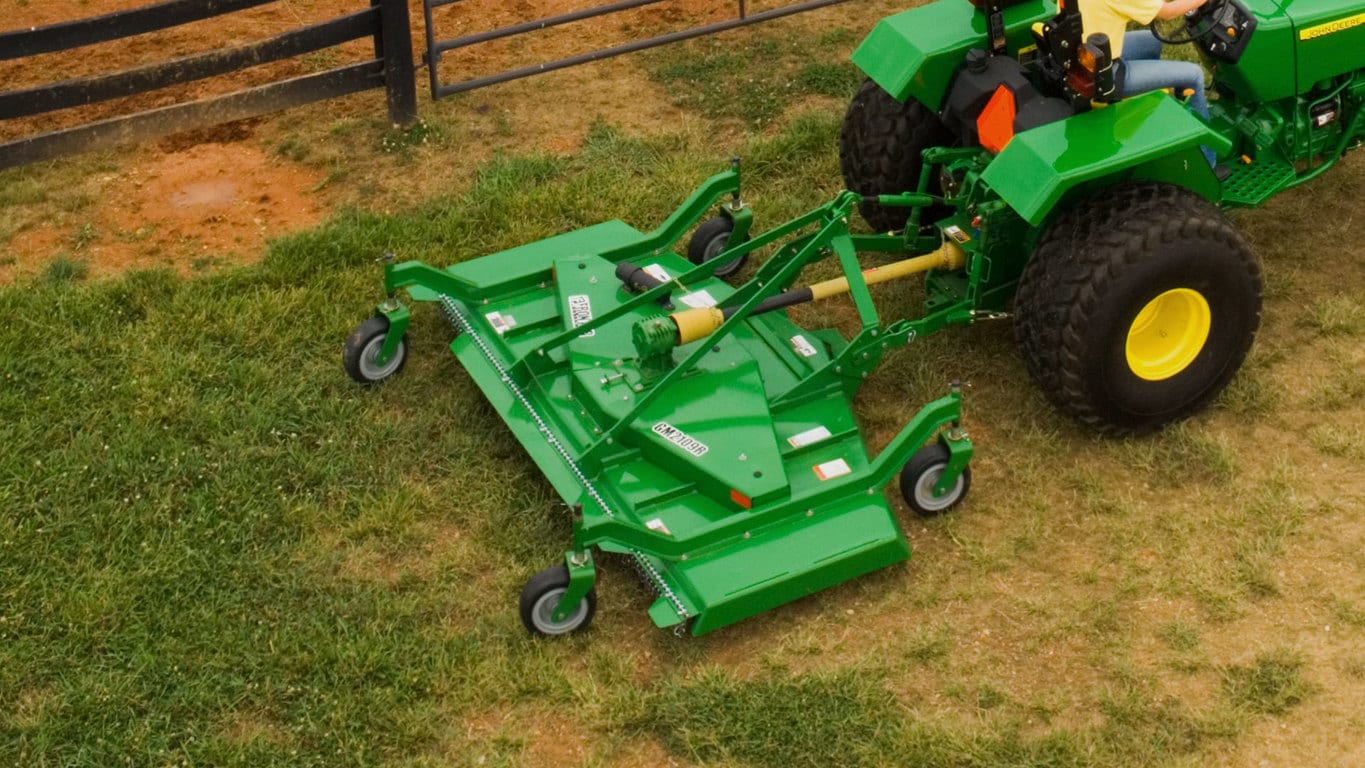 John Deere GM21 Series Grooming Mowers
Maintain a clean and level look with efficient Grooming Mowers. Designed to give a smooth cut on lawns, sporting fields, and golf courses.
5 - 9 ft. (1.5 - 2.8 m) cutting widths
Single- or dual-belt drive with automatic belt idler
High blade speed for thorough cutting and uniform distribution
Cat. 1 iMatch compatible with kit
Features
Rugged gearbox with cooling fins
The GM11 and GM21 Series Medium-Duty Grooming Mowers come with a 37.3-kW (50-hp) rugged gearbox. Cooling fins help extend the life of the gearbox.
Quick and easy height adjustments
The GM21 Series Medium-Duty Grooming Mowers' stamped wheel yokes with air tires have spacers for quick and easy height adjustment.
Quality cut with high blade-tip speed
The high blade-tip speed and precise blade overlap work together to ensure exceptional strength, performance, and a quality cut when using the Frontier™ grooming mowers.
NOTE: Image shown is of GM21 Series Standard-Duty Grooming Mower.
Deck design increases productivity
The GM11 and GM21 Series Medium-Duty Grooming Mowers have a rounded, front-tapered rear deck design that allows for close mowing along trees, fences, buildings, and other obstacles.