About Us
Ag-Power traces its roots back to 1972. Almost 50 years later, Ag-Power remains a progressive, people-centric, family-owned organization serving customers in Missouri, Kansas and Iowa. Our commitment to customers and employees means we have a distinct culture, value-focused customer experiences and an innovative environment.
A Brief History of Ag-Power
1972
Settle Machinery opens in McKinney, Texas
1997
Settle Radke Machinery becomes "Ag-Power."
2001
Ag-Power becomes single-family owned.
2013
Ag-Power acquires 6 dealerships in Missouri (Carrollton, Centerview, Higginsville, Marshall, Sedalia and Richmond)
2018
Ag-Power acquires 4 additional dealerships (Easton, Maryville, Stanberry, and Bethany)
2013 - Present
Every year, Ag-Power has received the "Leaders Club" award, John Deere's recognition of the top 36 performing dealers in the US.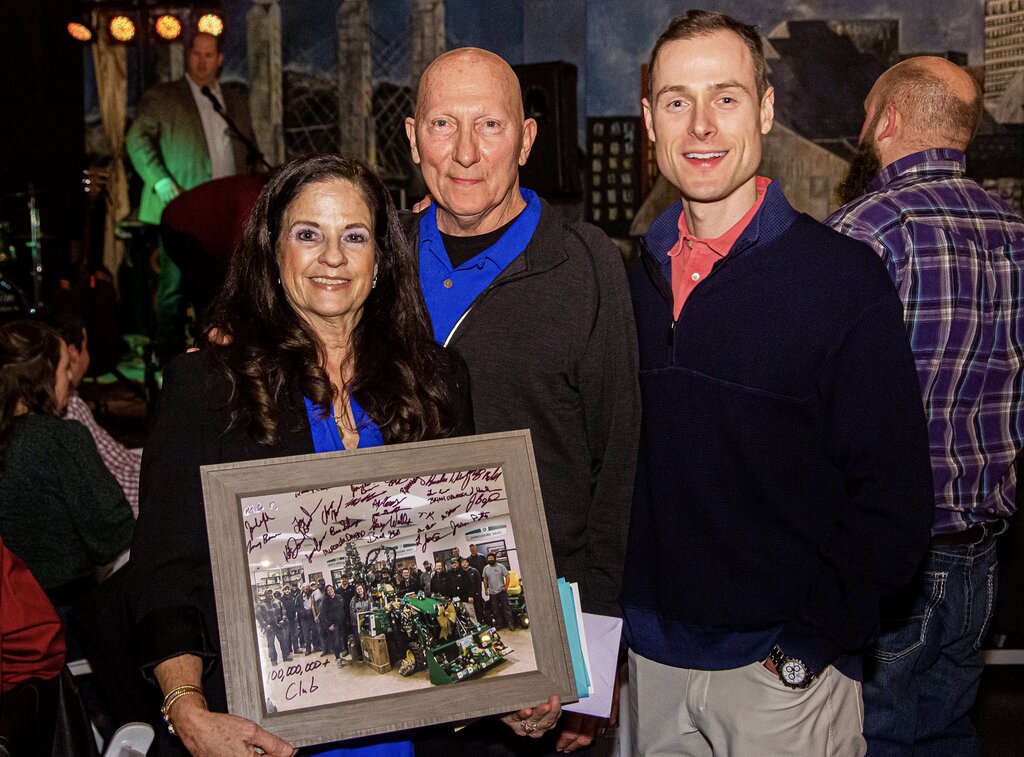 Kym, Jack and Carson Radke, January 2023
A John Deere mantra is "feet on the ground, eyes on the horizon." At Ag-Power that means we partner with customers to deliver solutions, services and products to meet their needs and exceed their expectations, as well remaining innovative and adaptable to the turf, customer products and agricultural industries.
Come visit an Ag-Power location near you, or give us a call. We look forward to serving you!