Richmond
Phone NumbersHours
| | |
| --- | --- |
| Monday: | 8:00am - 5:00pm |
| Tuesday: | 8:00am - 5:00pm |
| Wednesday: | 8:00am - 5:00pm |
| Thursday: | 8:00am - 5:00pm |
| Friday: | 8:00am - 5:00pm |
| Saturday: | 8:00am - 12:00pm |
| Sunday: | Closed |
Email Contacts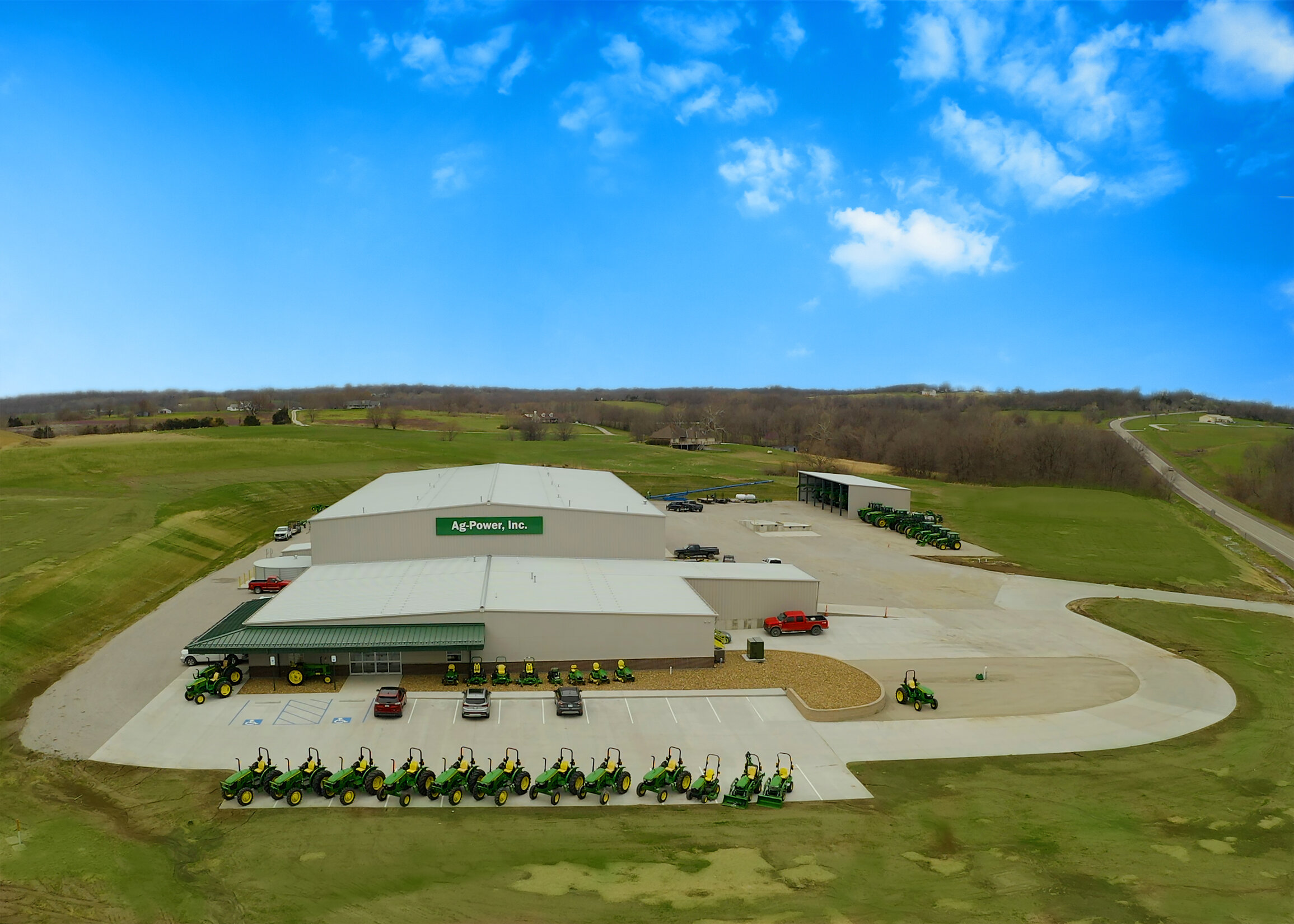 ---
Location Info
38835 HWY 10
Richmond, MO 64085
---
Contact Us
New and Used John Deere Tractors For Sale in Richmond, MO
At Ag Power in Richmond, MO, we are dedicated to providing our valued customers with an exceptional range of both new and used John Deere tractors. Whether you're leaning towards the state-of-the-art features of the newest models or the tested reliability of a pre-owned machine, our selection is curated to ensure you find the perfect tractor to meet your agricultural needs. Each tractor in our inventory is rigorously inspected to guarantee its performance, durability, and value.
Compact Utility Tractors (CUT) in Richmond
For those looking to tackle smaller scale tasks or maneuver in tighter spaces, our Compact Utility Tractors (CUT) range is the ideal choice. AG Power's collection of John Deere CUTs combines power, versatility, and ease of use in a compact design. Perfect for landscapers, small-scale farmers, and homeowners, these tractors offer all the capabilities of a large tractor but in a more maneuverable and efficient package.
John Deere Tractor Packages in Richmond
Maximize your investment with our John Deere Tractor Packages at AG Power in Richmond. These carefully curated packages combine tractors with essential attachments and implements, providing a complete solution tailored to your farming and land maintenance needs. From mowing and landscaping to more intensive tasks, our packages are designed to offer the best value and performance. Allow our experts to guide you towards the package that best suits your operations, ensuring that you have all the tools you need to get the job done right.
Call to Find Out More About Our Tractors, Tractor Parts, and Tractor Service
At AG Power, our commitment extends beyond just selling tractors. We are your one-stop destination for comprehensive tractor solutions, offering an expansive range of John Deere tractors, genuine tractor parts, and unparalleled tractor service. Whether you're in the market for a new tractor, seeking a specific part for an older model, or require professional maintenance and repair, our expert team is here to assist. Reach out to us today to discover the AG Power difference and ensure that your farming equipment is in the best hands. Your satisfaction and agricultural success are at the heart of what we do.