Sedalia
Phone NumbersHours
| | |
| --- | --- |
| Monday: | 8:00am - 5:00pm |
| Tuesday: | 8:00am - 5:00pm |
| Wednesday: | 8:00am - 5:00pm |
| Thursday: | 8:00am - 5:00pm |
| Friday: | 8:00am - 5:00pm |
| Saturday: | 8:00am - 12:00pm |
| Sunday: | Closed |
Email Contacts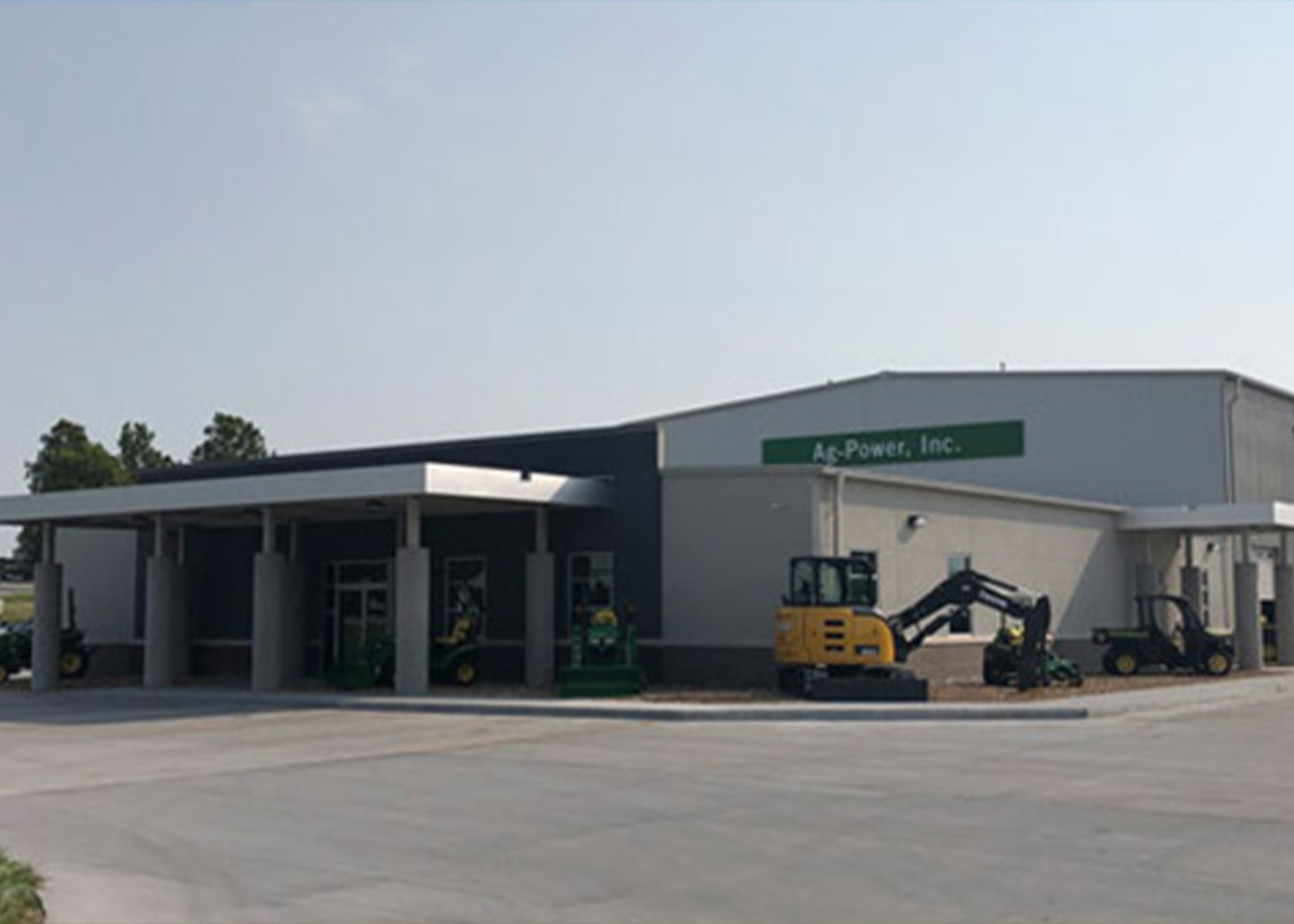 ---
Location Info
5625 S Limit Ave
Sedalia, MO 65301
---
Contact Us
New and Used John Deere Tractors For Sale in Sedalia, MO
At Ag Power in Sedalia, MO, we proudly offer a diverse selection of both new and used John Deere tractors tailored to every farming need. Whether you're interested in acquiring the latest cutting-edge model with all the advancements in agricultural technology or are in search of a reliable used machine that promises lasting efficiency, our collection ensures you find the right fit. Each tractor on our premises is meticulously inspected to guarantee quality, performance, and longevity.
Compact Utility Tractors (CUT) in Sedalia
For those projects that demand agility and versatility, our Compact Utility Tractors (CUT) lineup at AG Power in Sedalia is the solution you've been seeking. John Deere's CUTs bring together the robust power of a large tractor and the adaptability of a smaller machine, making them indispensable for landscapers, hobby farmers, and homeowners with vast landscapes. Experience the fusion of size and strength with our CUTs, designed to navigate tight spaces while never compromising on capability.
John Deere Tractor Packages in Sedalia
Discover comprehensive farming solutions with our John Deere Tractor Packages available exclusively at AG Power in Sedalia. We've thoughtfully bundled tractors with the most essential attachments and implements, providing an all-in-one solution for your diverse agricultural needs. From tasks like mowing and landscaping to more intensive operations, our packages are crafted to deliver unmatched value and efficiency. Consult with our seasoned experts, and we'll direct you to the perfect package that optimally aligns with your farming objectives.
Call to Find Out More About Our Tractors, Tractor Parts, and Tractor Service
At AG Power, we're more than just a seller; we are a comprehensive hub for all your John Deere needs. Whether you're looking to invest in a brand-new tractor, searching for authentic parts to maintain the longevity of your equipment, or seeking expert tractor services to keep your machine running at peak performance, we have you covered. Our knowledgeable team is on standby, eager to assist and provide you with insights, recommendations, and solutions tailored to your requirements. Get in touch with us today and experience the AG Power commitment to quality, expertise, and exceptional customer service. We're here to ensure that your agricultural endeavors are always powered by the best.