PARTS
Ag-Power is your authorized John Deere dealer, serving customers across Missouri, Kansas, and Iowa. For more than 50 years, Ag-Power has provided quality John Deere mowers, tractors, utility vehicles, large Ag equipment, compact construction equipment, and more.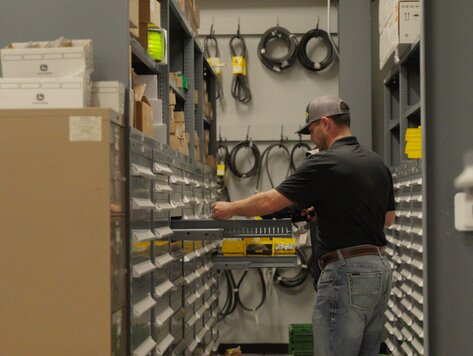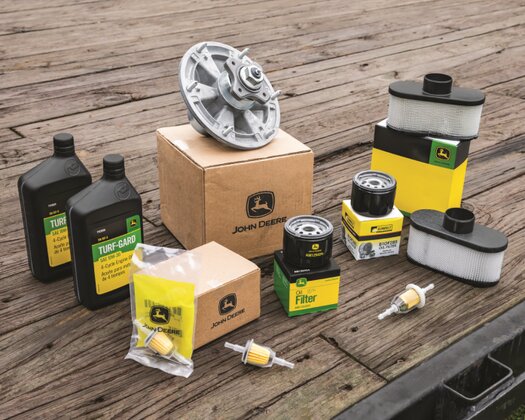 Available Parts
Batteries
Combine Parts
Engine & Drivetrain
Filters & Maintenance
Seeding Parts
Sprayer Parts
Tractor Parts
And Much More...
John Deere Parts Available in Missouri
Finding John Deere parts and tractor attachments has never been easier than with Ag-Power. Ag-Power aims to get you the parts and attachments you need when you need them. Our website will give you specific guides and breakdowns in manuals to find what you need quickly. Filter down by Ag-Power stores to see availability near you. Call our team to get top-notch service if you have any questions in searching for tractor attachments and parts.
Find your Tractor Parts
Know which part is broken and want to get it replaced quickly? Use Ag-Power's customer portal guide to have the correct manual in seconds. With a breakdown to the quick reference guide, search by farm equipment, tractors, lawn & garden, gators, or construction. Select your model for a list of all maintenance parts and availability. Don't see the part you need? Reach out to Ag-Power and let us help you with your parts purchase.
Why Choose OEM John Deere Parts?
Ag Power sells OEM John Deere parts. These help preserve the life of your farm equipment over aftermarket parts and provide many benefits. Reasons for purchasing OEM John Deere parts include:
OEM parts are made specifically for your tractor, sprayer, or other farm equipment. They guarantee a proper fit and can prevent damages long term.

OEM ag parts installed by Ag-Power come with a 12-month warranty-one less hassle to worry about and guaranteed coverage.

Aftermarket parts can void John Deere's warranty, as they may cause issues with other components in the machinery.

Shopping for OEM results in one part number and no hassle with searching for dozens of possible fits.
John Deere Tractor Attachments
A wide range of tractor attachments is essential in getting the most out of your John Deere tractor. With box blades to level your ground or loader attachments for bale handling, Ag-Power covers you for all situations. Check out our selection of tillage equipment to find the proper size for small or big fields. See the AD11 for when you require moving large piles of branches or need heavy-duty grapples. Our trained professionals can answer your questions when you are unsure which is best for your operation.
Contact Ag-Power for Parts Questions
Ag-Power is here to service your parts and attachment needs across Missouri. With any questions regarding tips or tricks in installing parts, ask any of our qualified employees. All our available John Deere parts are listed for sale on our website. If your John Deere farm equipment needs more extensive repair, we will get you the information you need to make a knowledge-based decision. We look forward to seeing you soon!