Ag-Tech Program
Power Up Your Future With Ag-Power's Ag-Tech Program. Designed to give you hands-on experience diagnosing and repairing a wide variety of equipment.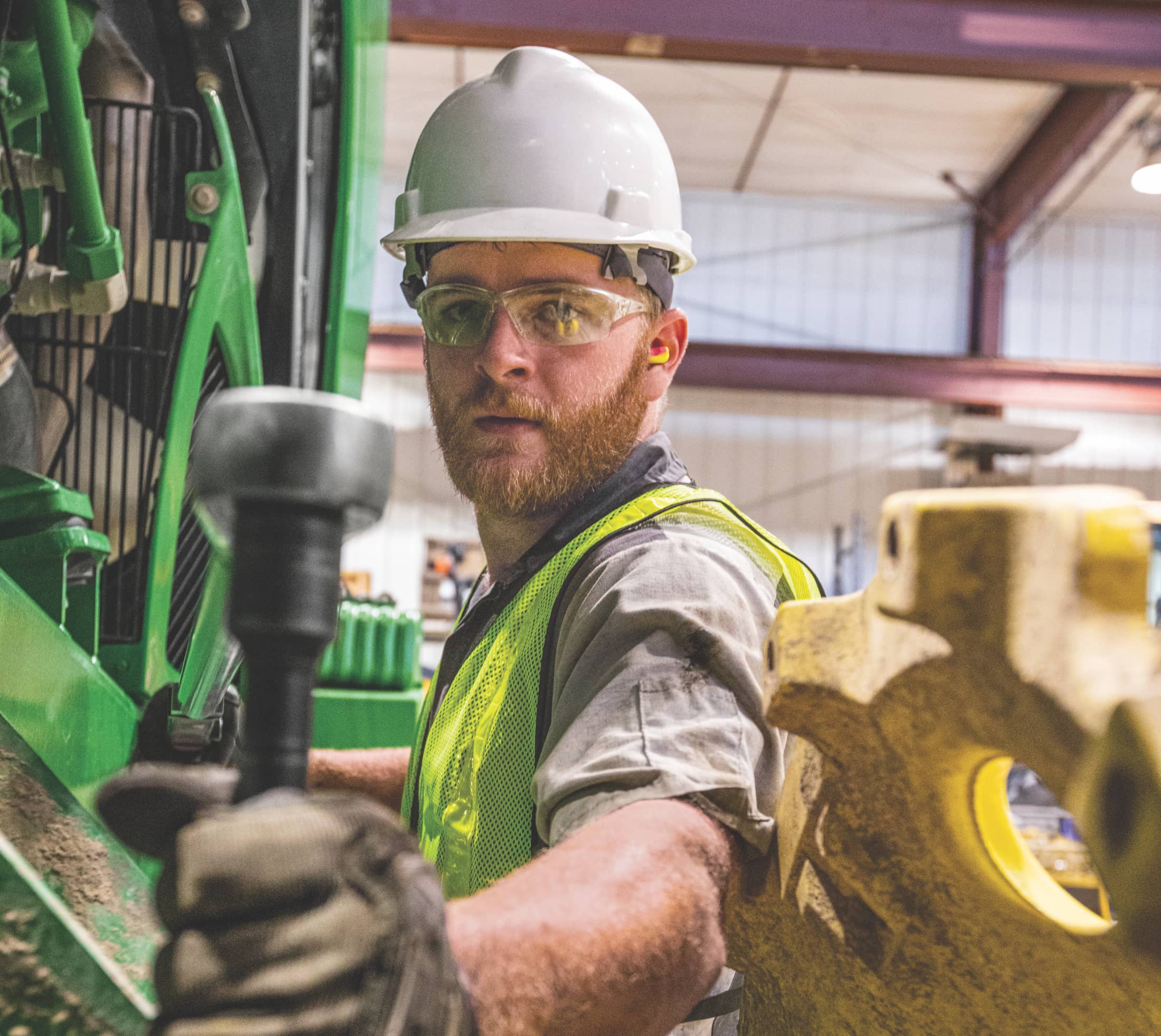 Power Up Your Future
Ag-Power takes pride in sponsoring students through the John Deere Ag-Tech Program with many of the John Deere technical schools and colleges in the Midwest that prepare students for careers in Agriculture equipment mechanics and technology for the agriculture industry. Our internship program is designed to give you hands-on experience diagnosing and repairing a wide variety of equipment while learning from some of the best senior technicians in the industry.
What Ag-Tech Students and Graduates Can Expect:
Ag-Power will provide a competitive wage while working part-time during school breaks when you work in one our locations for your on-the-job training. Ag-Power will also provide a toolbox with tools needed to get you started towards a successful career as a John Deere technician.
Ag-Power will provide an incentive up to $10,000 paid out at $2,000 per year of employment, beginning 90 days after graduation from an accredited tech program and ending after the 3rd year of employment if requirements below are met (with an agreement to continue employment with Ag-Power).
Qualifications
Be currently enrolled in a 2-year degree program in agricultural equipment mechanics or related study
Maintain good grades
Receive positive recommendations from instructors
Positive attitude and desire to work as a team player
Own mechanic tool set
Ability to maintain a safe and clean work environment
Requirements
Push/pull up to 75 lbs
Lift/carry up to 75 lbs
Lift bulky objects
Neck rotation, trunk rotation, stair climbing, ladder climbing, repetitive bending, kneeling, sustained squat, forward reaching, overhead reaching, supine overhead reaching, crawling, bin lift, high steps, fingering/grasping
Working conditions may be indoor and/or outdoor
*Noise level may be loud at times. This job description is intended to describe the general nature and level of work being performed; it is not intended to be construed as an exhaustive list of all responsibilities, duties and skills required for the position. Ag-Power, Inc. will reasonably accommodate the known disabilities of qualified disabled individuals.
---
For more information on this program, contact us here: